KY - CAL Honduras 2020
Jun 12 2020 - Jun 20 2020
HN
Opportunity Overview
While working with the Santidad Church in La Paz, the Honduras mission trip's primary goal is to spread the love of Christ by providing medical care to impoverished areas that need it. Bringing together doctors from the states and students from CAL to work alongside Honduran doctors and youth to care for the sick and hurting, this trip primarily heals the spirit through healing the body. The students experience everyday living at the La Paz orphanage while interacting with the children in their daily route. They also celebrate with Compassion International children by showering them with love through crafts, stories, games, and piñata time. The CAL students share their personal testimonies as a powerful witness to the continuing work of Christ, adding the trip itself into the story of their own spiritual journey.  
Stories Tell your story
No stories have been posted for this opportunity yet.
Cost: $2,350.00 due 5/13/2020
| Milestone | Amount | Due Date |
| --- | --- | --- |
| Contribution 1 | $784.00 | 2/6/2020 |
| Contribution 2 | $784.00 | 3/11/2020 |
| Contribution 3 | $784.00 | 4/22/2020 |
| Form | Description | Due Date | Required? |
| --- | --- | --- | --- |
| Notary Forms for Mission Application 2020 | Please read and have these forms signed and notarized to complete the mission trip application. Please note the notary forms must be signed by both parents. If you have sole custody of your child(ren), please submit legal documentation supporting your custody. We will have a notary available at our mission trip parent meeting for your convenience. Should you have any other questions, please contact your campus's Mission Director. | | Required |
| Mission Trip Manual | Please read the mission trip manual as it will answer many, if not all of your questions. | | Required |
Application

Interview

Passport
Fundraising

Attend all team meetings

Sorting Medicines

Participate in mobile medical clinics

Share testimony
Apply for passport if you do not have one

Fill out mission application

Begin praying for this team and the country of Honduras
Similar Opportunities
4 spots left
$2,350.00
146 days left
Donate to this Event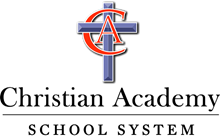 Contact Info
Ace Hubbard
Share