KY - CAL Barren Heights 2019
Oct 18 2019 - Oct 19 2019
Scottsville, KY
Opportunity Overview
Barren Heights is an organization that primarily exists to love and encourage families who have children with physical and/or cognitive disabilities.  One of the ways Barren Heights ministers to special needs families is by hosting free weekend retreats where the children have access to a center where they can play outside, do crafts, and experience an atmosphere where they are accepted and loved unconditionally.  Our mission during this trip is to serve the staff and families throughout the weekend in whatever ways we can.  We help prepare and serve meals, play board games with the children and make great use of the beautiful outdoor retreat center in Barren County, Kentucky.  Whether it's swinging, playing shuffle board, basketball, corn hole, or tag this trip is an incredible opportunity to pour into families who often times feel alone and exhausted from their daily responsibilities.  Will you consider joining us as we go and intentionally love families in need?
Stories Tell your story
No stories have been posted for this opportunity yet.
Cost: $400.00 due 10/10/2019
| Milestone | Amount | Due Date |
| --- | --- | --- |
| Contribution 1 | $400.00 | 10/7/2019 |
| Form | Description | Due Date | Required? |
| --- | --- | --- | --- |
| Notary Forms for Mission Application 2020 | Please read and have these forms signed and notarized to complete the mission trip application. Please note the notary forms must be signed by both parents. If you have sole custody of your child(ren), please submit legal documentation supporting your custody. We will have a notary available at our mission trip parent meeting for your convenience. Should you have any other questions, please contact your campus's Mission Director. | | Required |
| Mission Trip Manual | Please read the mission trip manual as it will answer many, if not all of your questions. | | Required |
Fill out mission application

Begin praying for this team and the families we'll minister to.
Similar Opportunities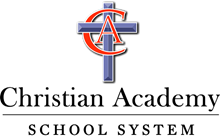 Contact Info
Ace Hubbard
Share